Description
Hemp derived CBD buds are 100% Legal in ALL 50 states. NO prescription card needed!
A cross between high-CBD heavyweight Sour Tsunami and ERB. This flower contains a high concentration of the terpenes farnesene, β-Myrcene, and a-pinene. As a result, these flowers have a delicious odor that evokes visions of savory citrus rind and sweet cream.
A WHOPPING 15% CBD Content!
Sour Space Candy hemp flower will have a similar flavor to strains such as GG4 and the Sour Diesel / Chem / OG lines; however, the contribution of ERB transforms the flavor into something that can only be described as: sour candy from outer space.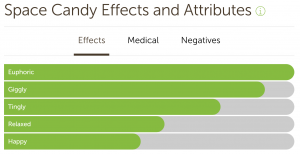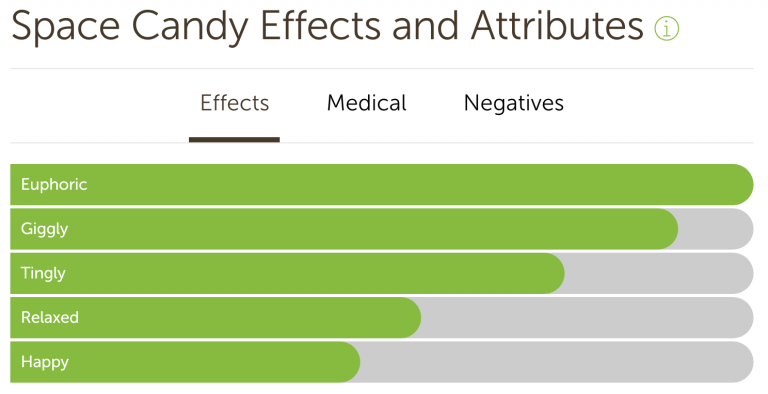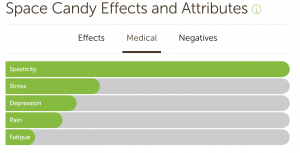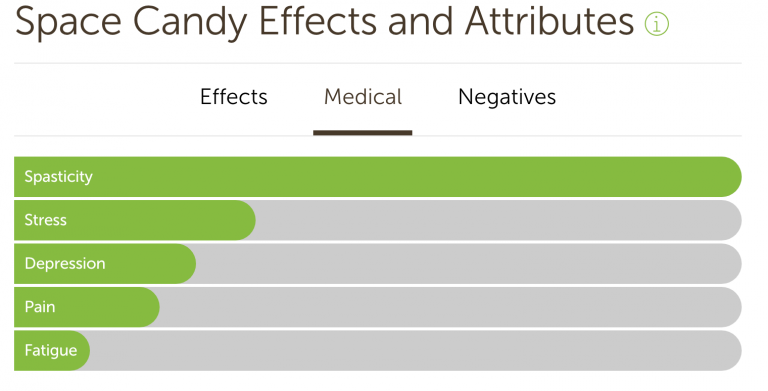 Industrial hemp – What are the health benefits of using CBD products?
Cannabinoid refers to a pharmacological class of about 60 naturally occurring compounds (phytocannabinoids) found in plants of the genus Cannabis (i.e. marijuana and hemp) and structurally related synthetic analogues (e.g. Δ3,4-tetrahydrocannabinol and HU-210, which is 100–800 times more potent psychoactively than natural THC). This classification has been generalized to include a wide range of exogenous and endogenously produced compounds that exhibit similar pharmacodynamic properties as the phytocannabinoids or demonstrate activity at the same receptor binding sites. Cannabis sativa has two subspecies, indica and sativa. A variety of the former, hemp, has industrially and nutritionally useful qualities. Hemp has a very low amount of the psychoactive constituent Δ9-tetrahydrocannabinol (THC) but higher quantities of cannabidiol (CBD) which may offer a range of medicinal benefits without the cognitive effects and abuse potential associated with THC.
Cannabis has a long and storied social and medicinal history dating back thousands of years. Regulations restricting Cannabis cultivation and distribution, especially as these pertain to marijuana, have preoccupied governments from China, through India to Europe and Great Britain, and across the Atlantic to the Americas for centuries due to its inherent psychedelic intoxication. The emotional and cognitive effects of Cannabis have mostly been sought for recreational or ritualistic purposes, and are commonly derived from smoking dried plant material or its concentrated oily derivative, hashish. Hemp has minimal potential psychoactivity, and all the full spectrum medicinal benefits of the plant!
Taking advantage of the Endocannabinoid System
Even in people with a healthy lifestyle, the levels of neurotransmitters can still decrease due to age. We can minimize its impact on brain's function and health by taking advantage and activating the endocannabinoid system through the use of CBD.
Endocannabinoids are a group of chemicals that activate the same receptors as cannabinoids and they act similarly to neurotransmitters.
Ingredients:  Dried hemp flowers
COA/Lab Results available upon request
*THESE STATEMENTS HAVE NOT BEEN EVALUATED BY THE FDA AND ARE NOT INTENDED TO DIAGNOSE, TREAT OR CURE ANY DISEASE. PLEASE, ALWAYS CHECK WITH YOUR PHYSICIAN BEFORE STARTING A NEW DIETARY SUPPLEMENT PROGRAM OF ANY KIND.