Description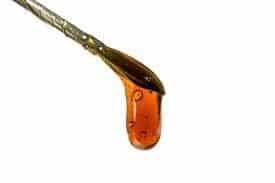 CBD Dabs/Waxes – This is one of the most popular ways people take their CBD
The CBD Dab for sale on this page represent the finest CBD dabs available!
This premium line of CBD dab is CO2 extracted to give you the HIGHEST quality and purest CBD on the market.
1g Vial contains a WHOPPING 60% concentration of CBD!
15-35 Servings per 1 gram container
Made using decarboxylated and distilled CO2-Extracted hemp extract
 Each Dab contains the whole spectrum of cannabinoids, fatty acids, terpenes and naturally occurring vitamin E
 Made in the USA non-GMO, gluten free, dairy free, sugar free and 100% vegan
If you want to learn more about how CBD can change your life, please check out the most comprehensive & informative site on this topic:
Cannabidiol (CBD) is gaining a reputation for its beneficial properties for health, illness, skin and hair.  Research has suggested its positive influence on a long list of illness, from diabetes to arthritis.  With its ability to benefit a wide range of people, the market of CBD products is reflecting this range.
The following was taken directly from the Mayo Clinic. These products have not been evaluated by the FDA. These products are not intended to treat, diagnose, cure or prevent disease.
CBD Dosages
Mayo Clinic suggests CBD dosages on scientific research, publications, traditional use, or expert opinion. Cannabinoid dosages and duration of treatment depend largely on the disease.
How Much CBD Oil Should I Take?
To increase appetite in cancer patients: 2.5 milligrams of CBD by mouth for six weeks
To treat chronic pain: 2.5-20 mg CBD by mouth for an average of 25 days
To treat epilepsy: 200-300 mg of CBD by mouth daily for up to 4.5 months
To treat movement problems associated with Huntington's disease: 10 mg of CBD by mouth daily for six weeks
To treat sleep disorders: 40-160 mg CBD by mouth.
To treat multiple sclerosis symptoms:  2.5-120 milligrams of CBD by mouth daily for 2-15 weeks. 
To treat schizophrenia: 40-1,280 mg CBD by mouth daily for up to four weeks
To treat glaucoma: a single CBD dose of 20-40 mg under the tongue. Doses greater than 40 mg may actually increase eye pressure.
According to CannLabs, the nation's top full-service testing lab for cannabis products, there is no established lethal CBD dose. Consumers should read product inserts carefully to ensure they are taking the right amount of CBD, and talk to the prescribing physician about any questions or concerns.
CBD wax is one choice when considering CBD products.  Let's look at how it is different from other forms, how it is made, how to use it, and who might want to use it. 
How to Use CBD Wax:
CBD wax has to be dabbed.  Dabbing is the process of heating a small amount of wax by applying it to the heated coil of your dabbing pen.  The CBD is then inhaled through an attached mouthpiece on the pen.  The heat vaporises the wax, allowing it to be inhaled through the mouth.
This process is becoming a growing worldwide phenomenon.  It allows one to feel the benefits of CBD almost instantly.  Another bonus of this method is that it allows each person to easily fine tune his or her dosage.  Dabbing can be safely used in combination with other CBD products; however, when first dabbing, it is advisable to start off small and increase dosage if need be.
The process of dabbing CBD wax is the same process that is involved when people dab concentrated cannabis (medial marijuana).  For this reason, dabbing CBD wax is sometimes shrouded in confusion; is it legal?  Yes, CBD is totally legal.  It has negligible traces of THC, the compound attributed to the psychotropic properties of cannabis smoking.  Let's take a look at how CBD is made to make this clear.
How is it Made?
The CBD in CBD wax is extracted using the carbon dioxide process.  This process is the best of all methods (C02 method, ethanol method and oil method) for extracting the purest form of CBD.  It's thought of as safest as it removes unwanted substances such as chlorophyll from the oil produced.
CBD is extracted from the hemp plant in this case rather than the marijuana plant (both types of cannabis plant but with different properties).  This means that the CBD oil extracted to be processed into wax naturally contains low levels of THC and high levels of CBD.
THC is known to be concentrated in the flowers of the plant.  While medical marijuana is bred especially to be wide with lots of THC-containing flowers, hemp is not.  It is not grown with flowers; it is grown for height so its stalks can be used to make materials.  For this reason, the CBD extracted from hemp to make CBD wax is high in CBD and incredibly low in THC.
Who is it Suitable for?
Due to the high concentration of CBD in CBD wax, dabbing can be used when you need to feel the instant effects of CBD.  For this reason, people might choose to use CBD wax for things such as instant pain relief.
While most hemp products are safe to use for the whole family, as they are natural and often a healthy alternative to conventional medicines, CBD wax does need to be used with slight caution.  Firstly, as taking CBD wax involves heating the substance, it is not suitable for children.  In addition to this, women who are pregnant or lactating should not use these products.
Conclusions
CBD wax has many benefits, such as the purity and strength of CBD it contains or the immediacy of feeling its effects.  It provides the same plethora of health benefits as other CBD products, which have been supported by a growing body of research.
The process of dabbing wax is sometimes confused with the dangerous methods of dabbing homemade substances, which cause a sense of wariness around the product.  However, with CBD becoming more popular with the general population, misconceptions are beginning to dissolve.
If considering a CBD wax product, then CBD Concentrate dab oil is a product to consider.  It is safe, legal and convenient with high levels of CBD.